Medical Imaging in Wakefield & Wake Forest, NC
The DRI Wakefield outpatient facility offers the Triangle state-of-the-art diagnostic imaging services and exceptional care. 
We offer walk-in convenience for ultrasound, CT and X-ray imaging. That means you can see your doctor and get your imaging the same day. Our on-site radiologists also provide 24-hour turnaround for reading all exams. We can help you move forward quickly and confidently with your healthcare decisions. 
DRI Wakefield has dedicated specialists available to perform MRI exams every Thursday. Our wide bore MRI unit provides a more comfortable experience, especially if you are claustrophobic, in pain or scheduling an exam for a young child.
Helpful Same-Day Appointment Guidelines
Patients must have the following items completed prior to arrival for appointment. 
Physician order for CT procedure
Insurance authorization approved
We prefer all patients are scheduled to assure all necessary items are put into our Epic system for same-day arrival 
Referring practice should communicate these guidelines to patients
Same-day patient will be given any necessary pre-scan prep onsite
Referring office will need to call scheduling prior to sending same-day patient for CT scan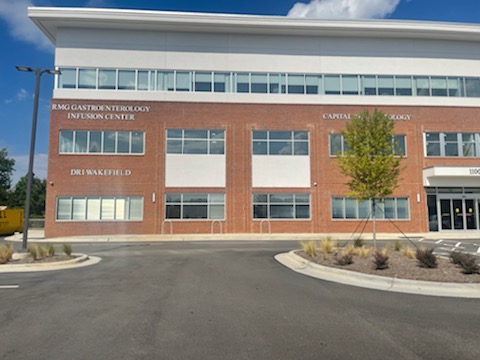 Services
Cardiac Scoring
Computed Tomography (CT) Scan
Lung Screening
Magnetic Resonance Imaging (MRI)
Ultrasound Imaging
Virtual Colonoscopy