Computerized tomography (CT) scan is also known as a CAT (computer assisted tomography) scan. A CT scan takes a series of cross-sectional X-rays of the body, called slices.
CT scans were originally developed for diagnosing disorders of the brain, but are now used to image tissues throughout the body. These images can detect tumors, infections and injuries to the internal organs. Bones can be evaluated for fractures and other lesions, and the spinal canal can be assessed for narrowing, nerve impingement and disc herniation.
CT scans provide detailed studies of the chest, abdomen and pelvis. A CT scan can detect flaws not visible with a traditional X-ray. The clarity and detail provided in CT scans often eliminates the need for exploratory surgery. The ultra-thin, low dose X-ray beam used for a CT scan minimizes radiation exposure. Radiation exposure through CT scanning is typically less than that of traditional X-rays.
Lung Cancer CT Screening
Our doctors use low dose CT screening to detect lung cancer in high-risk patients. The goal is to catch the disease early, before cancer can progress to other areas of the body. Adults 55–80 years old who have a longtime history of smoking may benefit from this annual procedure. Learn more.
Virtual Colonoscopy CT Screening
We are proud to offer virtual colonoscopy, a method of detecting colon cancer that requires no sedation. This quick and easy procedure has been recognized as an effective alternative to traditional colonoscopy.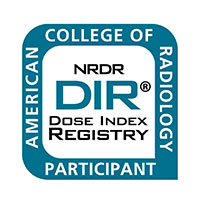 Patient Experiences
Every day, DRI Greensboro strives to ensure patients have the best possible experience before, during and after their exams and procedures. It shows in patient feedback.
When you don't feel well and the staff goes out of their way to be nice to you, it means a lot.
~Stephanie Delair
Submit a story about your experience at DRI Greensboro.
Looking to Schedule a CT Scan?
Same-day Appointment Policy
Our 315 W. Wendover Ave. and Wendover Medical Center locations both accept same-day appointment patients for CT procedures anytime during 9am - 3pm.
Same-day Appointment Guidelines
Patients must have the following items completed prior to arrival at the above location.
Physician order for CT procedure
Insurance authorization approved
Diagnostic Radiology & Imaging, LLC prefers all patients are scheduled to assure all necessary items are put into Epic system for patients same-day arrival
Referring practice should communicate to patient these guidelines
Same-day patient will be given any necessary pre-scan prep onsite
Referring office will need to call scheduling prior to sending same-day patient for CT scan
Patient Education
CT scanners are doughnut-shaped X-ray machines with a flat table through the center. Patients lie on the table as the table moves through the CT scanner. Depending on the area of the body being imaged, patients may be asked to drink a flavored mixture, called contrast. Often, a different type of contrast is injected through a catheter placed in a vein. Contrast helps make certain parts of the body more visible to the CT scanner.
As the table moves, the CT scanner sends a thin X-ray beam through the body and collects the emerging beam with a detector. As the beam is collected by the detector, it is measured by a computer and converted into a cross-sectional picture, or slice, of the body.
Scans can last from several minutes to a half hour for more complex cases where multiple areas of the body are being evaluated. Throughout the scan, the patient is given simple, clear instructions by the technologist.
After a study is done, the images must be viewed by a radiologist. Patients may be asked to wait until images are reviewed to ensure additional imaging is not needed.
Resources & Forms
Below are some medical forms and educational materials relating to your imaging procedure. Before your appointment at DRI Greensboro, you may wish to download, print and complete medical forms and review educational materials. Completing medical forms in the privacy of your home can save you time and effort when you arrive.