Triad Event Raises Breast Cancer Awareness
Every year, our community gathers together to celebrate breast cancer survivors, honor strong fighters and remember the lives that have been lost. Pink in the Park is a free breast cancer awareness event for Triad families. The intent of the event is not one of fundraising, but rather to provide resources and support for those currently battling the disease and to encourage community members to connect with others who have been affected.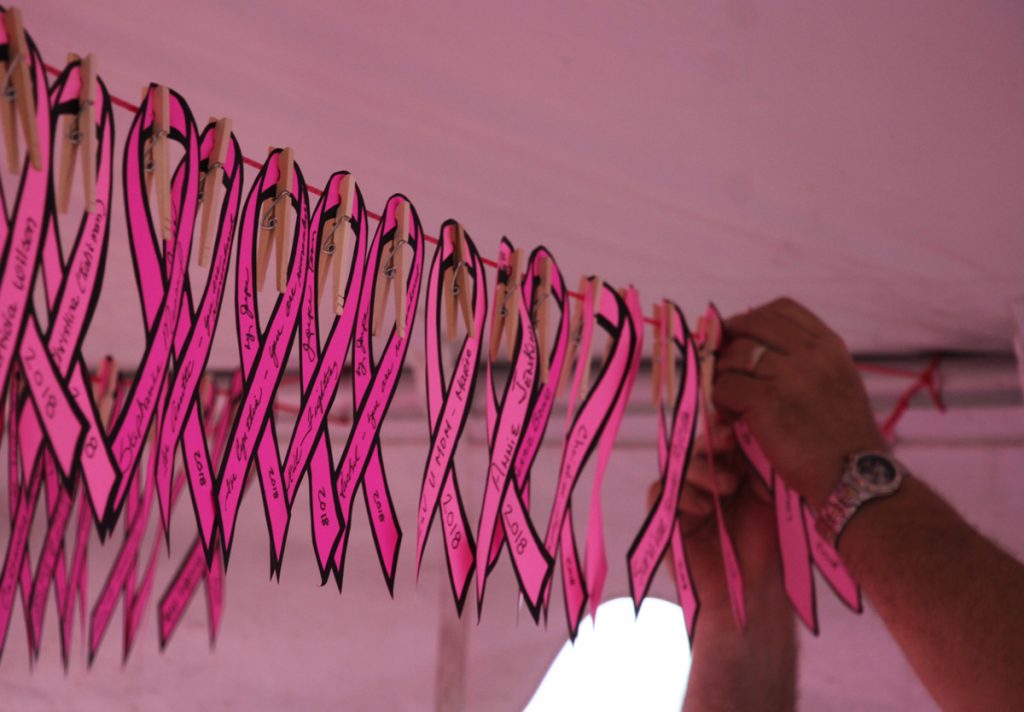 Create a Pink Ribbon
One of the highlights of Pink in the Park is seeing the ribbon wall grow. All attendees are invited to personalize ribbons for friends and family members in their honor or memory. The ribbon wall is a visual celebration of survivors, a sign of support for those currently fighting and a reminder that those who have been lost are not forgotten. If you can't make it to the park on the day of the event, you can also personalize a ribbon on our virtual ribbon wall. 
Event Vendors & Prizes
Pink in the Park is sponsored by DRI Greensboro Imaging and the DRI Breast Center of Greensboro Imaging. We bring together local vendors who can provide information, services or products for those affected by breast cancer. This year's vendors include Mimi's Bistro + Bakery, Deep Roots Market, Good Health Greensboro and many more. All attendees can receive a door prize ticket at the Breast Center of DRI Greensboro Imaging tent. Prizes will be given away throughout the event.
Pink in the Park T-shirts
We encourage everyone to wear pink if you have it. Event T-shirts will be available for sale for $15 each. All T-shirt proceeds go to the Cone Health Mammography Scholarship Fund to provide mammograms for women who otherwise could not afford them.
To learn more about Pink in the Park, visit pinkinthepark.com or call 336-433-5000.
Event Details:
Thursday, September 26, 2019
10:30AM to 1:00PM
LeBauer Park
208 N. Davie St. Greensboro, NC 27401