Mark Your Calendar for Pink in the Park 2015
We're gearing up for our 9th Annual Pink in the Park! Please mark your calendar for Thursday, October 1 from 10:30 AM. to 1:30 PM. We will be kicking off Breast Cancer Awareness Month at Center City Park in downtown Greensboro as we honor, remember and celebrate those who have been impacted by breast cancer. Please join us for this free event. You may join the event on our Facebook page.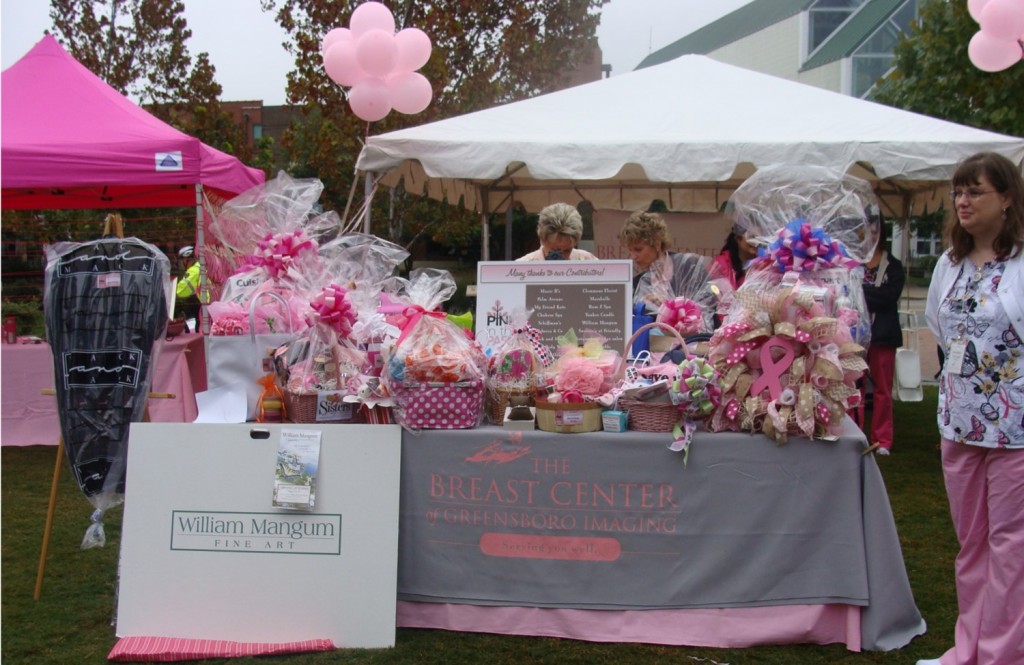 With a diagnosis rate as high as one in every eight women, breast cancer touches lives every day—not only the lives of those diagnosed, but the lives of friends and family members as well. Pink in the Park is a celebration of the strides being made to fight breast cancer and a way to bring awareness to our community. It is also a way to honor those mothers, wives, sisters and friends who inspired us with their fight to keep learning and working toward research. As a way to support those battling the disease, we bring together vendors with helpful products and services each year at this free breast cancer awareness event.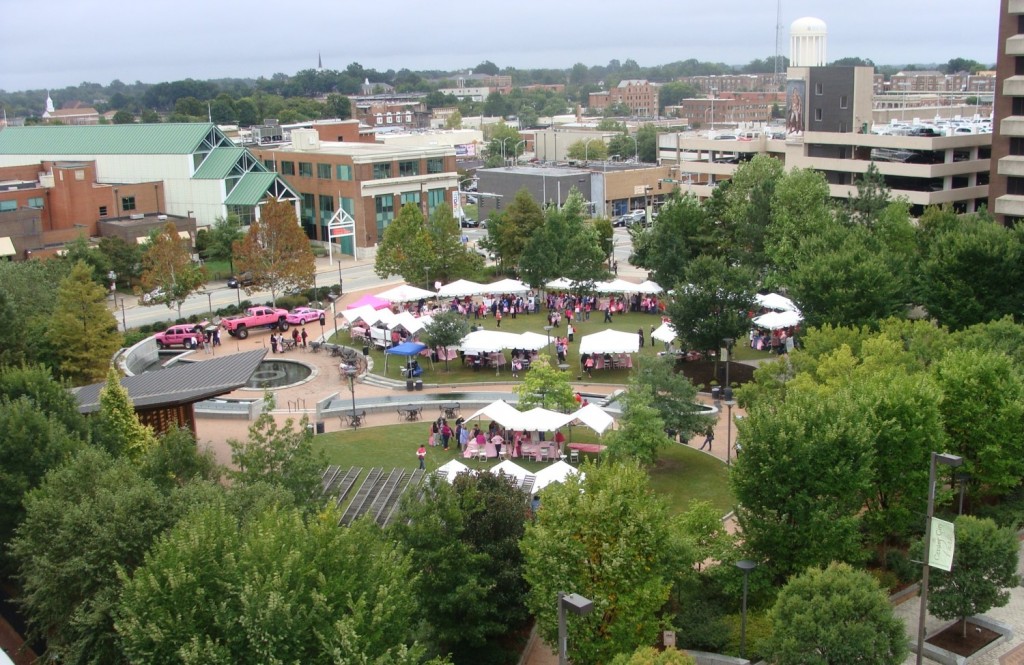 The ribbon wall at Pink in the Park grows quickly each year as new ribbons are added to honor and remember those with breast cancer. As a way to expand this tradition outside of our annual event, we created a virtual ribbon wall so ribbons can be created, viewed and shared all year long. Whether you or a loved one is undergoing treatment, celebrating remission or remembering the life of another, a pink ribbon shows undeniable support for the cause. Create a ribbon for our gallery of fighters and survivors, in honor or in memory, and be sure to share a photo and story for others to see.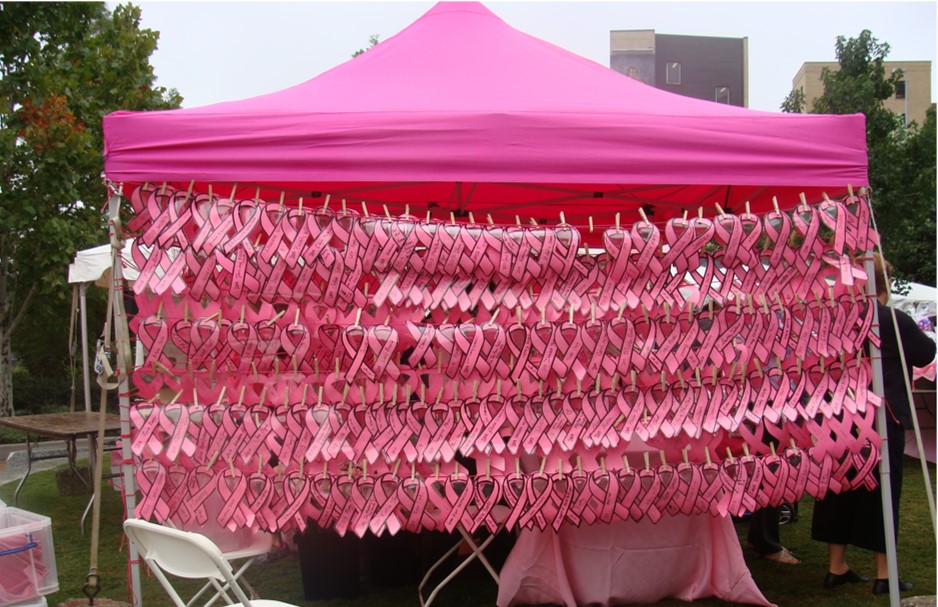 When it comes to breast cancer, early detection is key. Mammography has helped reduce breast cancer mortality in the U.S. by nearly 1/3 since 1990, according to Mammography Saves Lives™. To learn more about preventive care, early detection and what to expect when undergoing treatment, please visit www.pinkinthepark.com. Here you will also find additional Pink in the Park event information, details on how to become a vendor, educational resources and our virtual ribbon wall. To read more about our breast imaging services or to schedule an appointment, please visit www.greensboroimaging.com.
We hope to see you at Pink in the Park 2015!