Breast Cancer Awareness Month in the Triad
Breast cancer touches lives every day. With a diagnosis rate of one in eight women, the likelihood of knowing someone who has been affected by breast cancer or will be affected in the future is too high. Fortunately, there are excellent resources in the Triad for support and education during Breast Cancer Awareness Month and all year long.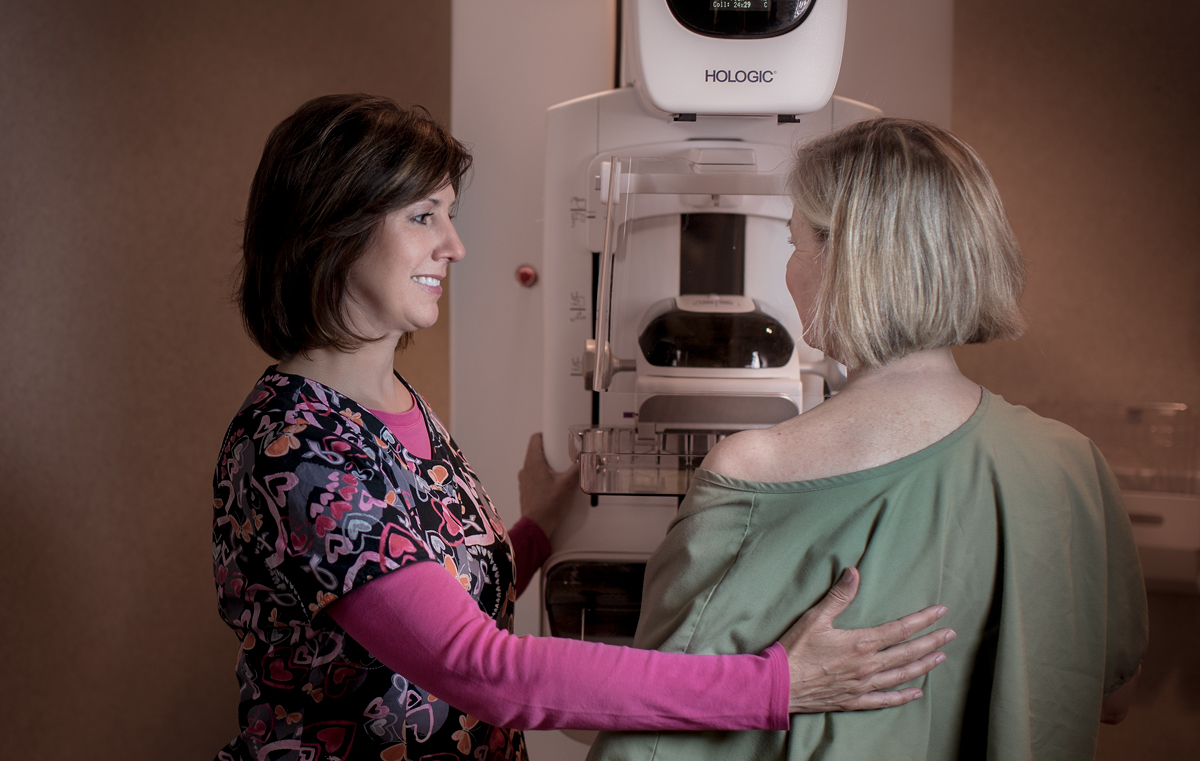 Thanks to these resources and advancing technology, early detection of breast cancer is easier and more lives are being saved. The Breast Center is proud to be one of those resources available to our community. The premier center for breast health here in the Piedmont Triad, The Breast Center provides excellent patient care and advanced screening technology, such as 3D mammography.
Early detection saves lives. At the Breast Center of Greensboro Imaging, we recommend that women over age 40 receive annual mammograms. Although some women have feelings of anxiety about receiving a mammogram, the screening process only takes about five minutes with minimal discomfort. Learn more about early detection and what to expect when undergoing treatment.
In addition to providing services for early breast cancer detection, The Breast Center of Greensboro Imaging and Greensboro Imaging provide ways to show support and raise awareness about the disease. We encourage you to celebrate, honor or remember a loved one by creating a ribbon in their name on our virtual ribbon wall.