Three Smart Ways to Stop Cervical Cancer
Too many women don't talk about cervical cancer. They don't know that it used to be one of the highest causes of cancer deaths among American women. Or that just by following some basic recommendations, they can drastically reduce their risk of getting it. In honor of Cervical Health Awareness Month, we want to educate families in our community about preventive cervical care.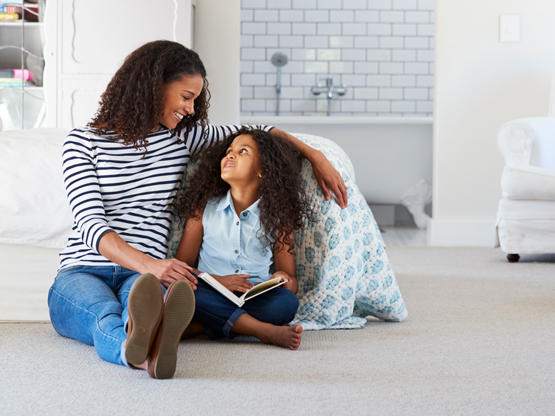 What is cervical cancer?
Cervical cancer is cancer that begins in the cervix—the lower, narrow section of the uterus connecting to the vagina. The primary cause of cervical cancer is the human papillomavirus (HPV). This common virus is spread through sexual contact. Most people will get the virus at some point during their lives and never even know it, but in some cases, it can lead to cervical cancer.
The American Cancer Society estimates that in 2019, approximately 13,170 new cases of invasive cervical cancer will be diagnosed. The important difference to note about cervical cancer is that it can often be prevented with regular screening tests and is one of the most successfully treatable cancers when caught early.
Three keys to protect yourself and your family:
Pap test—This routine test screens for abnormal or precancerous cells that could become cancer if not treated properly. All women should receive regular Pap tests starting at age 21. Most annual pelvic exams include Pap tests, so our specialists recommend making gynecology exams a priority every year.
HPV test—An HPV DNA test screens for the HPV virus, the virus that causes almost all cervical cancers. This test can be used for women age 30 and older or for younger women with abnormal or unclear Pap test results.
HPV vaccine—Created to help prevent the types of HPV that are most often associated with cervical, vaginal and vulvar cancer, the HPV vaccine is now recommended for both boys and girls between the ages of 11 and 12. It can be administered earlier or later, but you should talk to your doctor for details.
These three medical advancements have helped us make great strides in decreasing the number of cervical cancer cases. Being more diligent about getting regular screening exams, vaccinating preteens and improving cervical cancer awareness now can have a positive impact on the health of our Triad friends and families in the future.
For more information or details about cervical cancer treatment options, contact DRI Greensboro Imaging at 336.433.5000.