New Technology Advances Breast Cancer Detection in the Triad
Breast cancer affects women and families in our community every day. Fortunately, Abbreviated Breast MRI is making breast cancer testing more reliable for women with dense breast tissue. This state-of-the-art procedure offers a level of detail that is superior to most existing exams—including mammogram, ultrasound and digital breast tomosynthesis—and is faster and more affordable than traditional Breast MRI. DRI Greensboro Imaging is proud to be one of the first in the region to offer Abbreviated Breast MRI.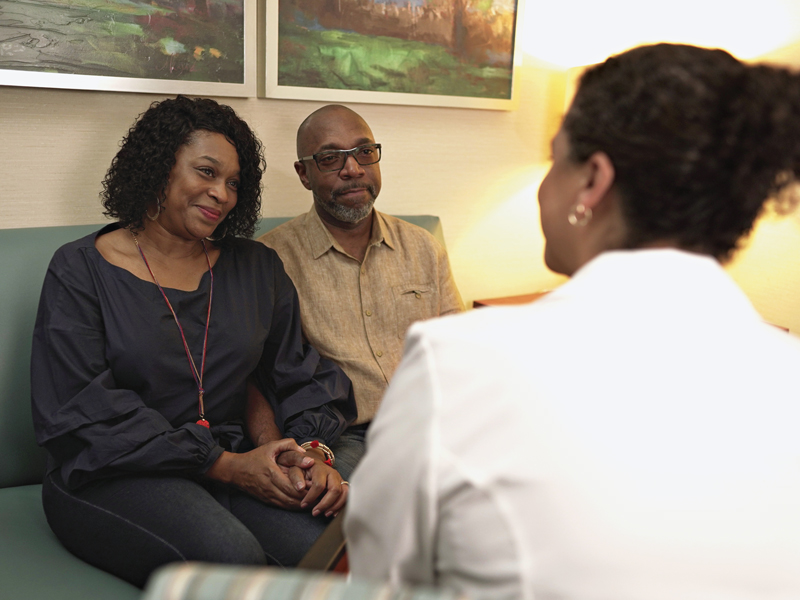 If you have been told that you have dense breast tissue, you're not alone. Approximately 43% the US female population age 40–74 has dense breast tissue. Women with dense breasts are at higher risk for breast cancer and the dense tissue makes cancer more difficult to detect with mammograms. Often, these patients can benefit from Breast MRI, the most sensitive test currently available for breast cancer detection.
Like traditional Breast MRI, radiation-free Abbreviated Breast MRI uses magnetic fields and radio waves to create detailed images of the breast. Our Abbreviated Breast MRI exam can be a valuable diagnostic tool, particularly if you are at intermediate risk for breast cancer. It is described as Abbreviated because it can be done in less than half the time of traditional Breast MRI and costs significantly less. Traditional Breast MRI is often cost prohibitive for patients at intermediate to low risk.
Procedure Highlights:
Higher level of detail than mammography and ultrasound
Ideal for women with dense breasts
Faster and more affordable than traditional Breast MRI
Finds 200–300% more breast cancers than mammography alone
|   | Traditional Breast MRI | Abbreviated Breast MRI |
| --- | --- | --- |
| Procedure Time | 45 Minutes | 20 Minutes |
| Cost | Out-of-Pocket Cost Varies by Insurance Carrier | $400 |
| Covered by Insurance? | Intermediate to Low Risk Patients: Not Typically Covered High Risk Patients: Covered by Most Insurance | Not Yet Covered |
Contact our breast health specialists at 336.433.5000 to learn more about Abbreviated Breast MRI or to find out if you're a good candidate for this procedure. Keep in mind, Abbreviated Breast MRI does not replace mammography as a preventive screening. Annual mammograms are still a fundamental part of breast health care. Also, traditional Breast MRI is still the standard of care for high risk patients.