Investing in Early Detection of Liver Disease
DRI is pleased to announce that we have invested in new ultrasound equipment that contains revolutionary shear wave imaging technology. This equipment will allow us to perform ultrasound elastography studies on the liver. This state-of-the-art hardware and software will not only allow for quicker scanning and higher quality images but also provide us with a new technique to allow earlier diagnosis of liver disease for our Triad residents. For patients with liver disease, early diagnosis may prevent the development of a life-threatening condition.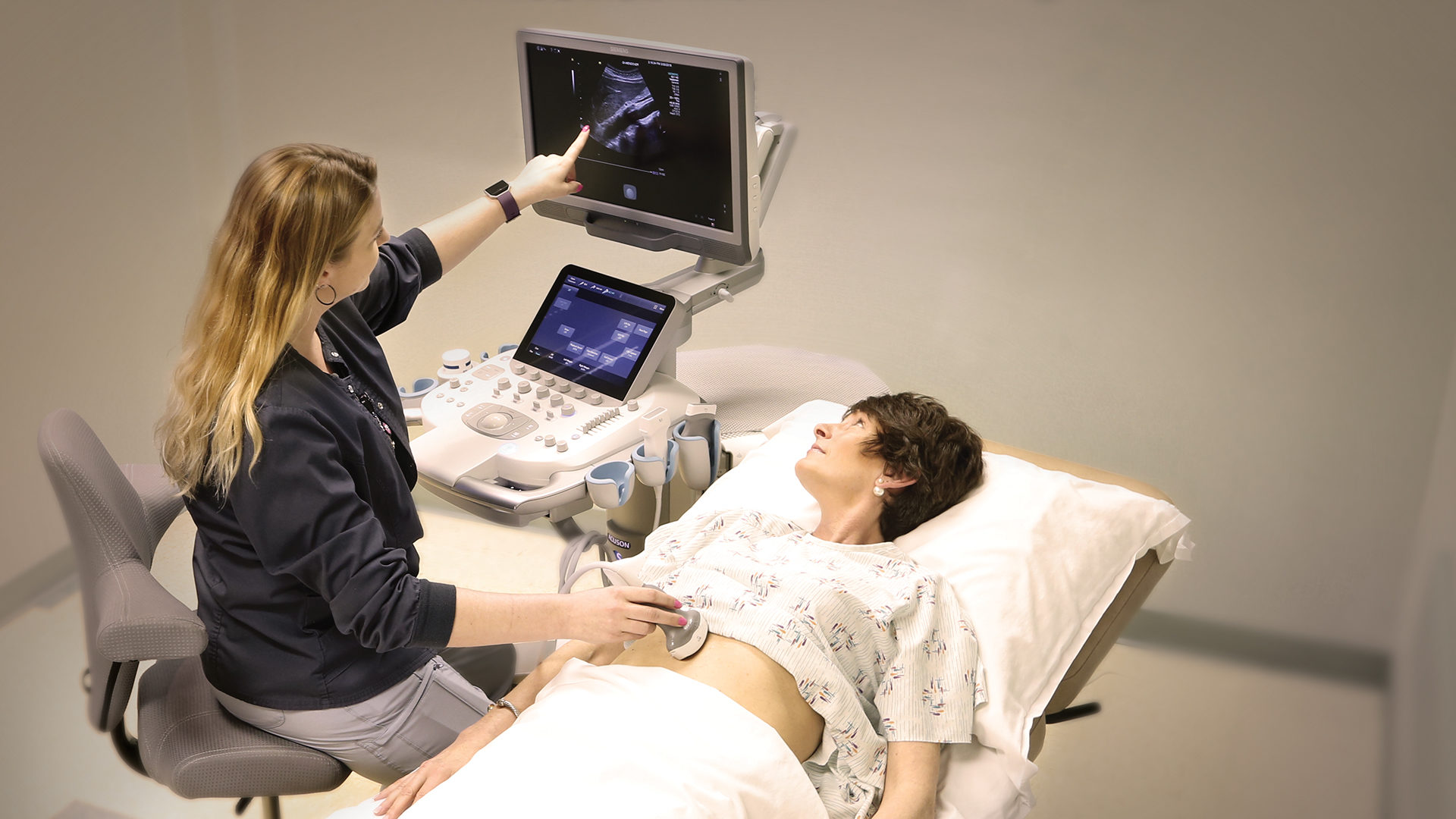 Why the Liver Matters
The primary function of a healthy liver is to filter blood as it passes from the digestive tract to the rest of the body. It also helps metabolize medications, fight infections, store sugar for energy and make proteins which are essential for blood clotting. The liver is a regenerative organ that can regrow tissue when damaged, but excessive or long-term damage can reduce the liver's ability to perform its critical functions.
Liver Disease
According to the CDC, 3.9 million adults have been diagnosed with liver disease. Many more live day to day unaware that they are in the early stages of the disease. The stages of liver disease include: inflammation, fibrosis, cirrhosis, liver cancer and ultimately, liver failure. If caught in the inflammation or early fibrosis stage, successful treatment can allow the liver to heal itself. However, with increasing fibrosis there is a higher risk that the liver will become too damaged to repair itself, leading to cirrhosis and potentially to liver failure or liver cancer. This makes advanced diagnostic tools extremely important for our radiologists.
Symptoms of liver disease:
• Nausea and vomiting
• Weakness and fatigue
• Abdominal pain or swelling
• Weight loss
• Jaundice (yellowing of the skin)
Liver disease is often preventable and can be a result of alcohol abuse or taking excessive quantities of medications. It can also result from illnesses and infections, including viral hepatitis and autoimmune or genetic diseases.
How Ultrasound Elastography Works
Ultrasound elastography is an easy and noninvasive way for our specialists to capture information about the liver that was not previously available. During the procedure, the patient will lie down on his/her back while the sonographer applies a series of painless sound wave pulses to the liver. These pulses subtly compress the liver, which then relaxes and generates shear waves—reactive sound waves that can be detected by the ultrasound probe. The speed of the shear waves is related to the elasticity or stiffness of the liver tissue. Normal tissue shows slower shear waves while diseased tissue progressively becomes stiffer and shows faster shear waves. Our radiologists measure the shear waves by ultrasound to determine how quickly they travel and assess the overall health of the liver.
"Our new ultrasound system enables us to identify normal versus diseased liver, monitor the liver in patients undergoing treatment or see how the disease has progressed without treatment," said Dr. Boles. "Being able to quickly obtain the important information we need without discomfort to the patient improves the level of care we can provide and improves the patient experience."
At DRI, we are always looking for ways to improve patient care, and one of the best ways to do that is advancing our technology. If you're interested in learning more about ultrasound elastography testing, please call us at 336.433.5000.